Our Spanish partner, Ministry of Agriculture, Livestock, Fisheries and Sustainable Development – Regional Government of Andalusia, hosted the 2-day event that gathered multiple partners, stakeholders and high-level speakers.
Welcoming words for the first day were given by Francisco José Gutiérrez Rodríguez (General Secretary of Environment, Water and Climate Change – Regional Ministry of Agriculture, livestock, fisheries and sustainable development), José Antonio Miranda Miranda (General Director of economic management and services – Andalusia Health Service) and Manuel Molina Molina (General Manager of the University Hospital Virgen del Rocío).
The day continued with the presentation given by Manuel Huerta Bueno (Andalusia Health Service Environmental Manager) about Andalusia's experience in waste management and circular procurement, which was followed by the presentation about waste characterization in Health Service given by Juan José Verdejo Barrón (Andalusia Regional Manager of Ferrovial Services).
The first day included also a Round table session about the state of the circular procurement where José María Alegre (ANARPLA National recycling plastics association) shared with us the challenges of implementing circular procurement in health service in Andalusia. María Briones Alcañiz (Communication and Documentation service manager – Regional government of Andalusia) told about Andalusia's experiences in another Interreg Europe project GPP- 4Growth. Jos Pees (Europa Deceentral) highlighted the current developments in plastics and public procurement within the EU's circular economy framework.
The study visit demonstrated how the separate collection and treatment of non-hazardous waste in Seville's university hospital Virgen Del Rocio is managed, and what will be the long-team savings and impacts for local authorities and stakeholders if circular procurement practices will be systematic approach.
The second day included a programme both for the project partners for checking on the progress and deciding about the next step of the project, and the stakeholders, who had the chance to visit an E-WASTE management company RECILEC.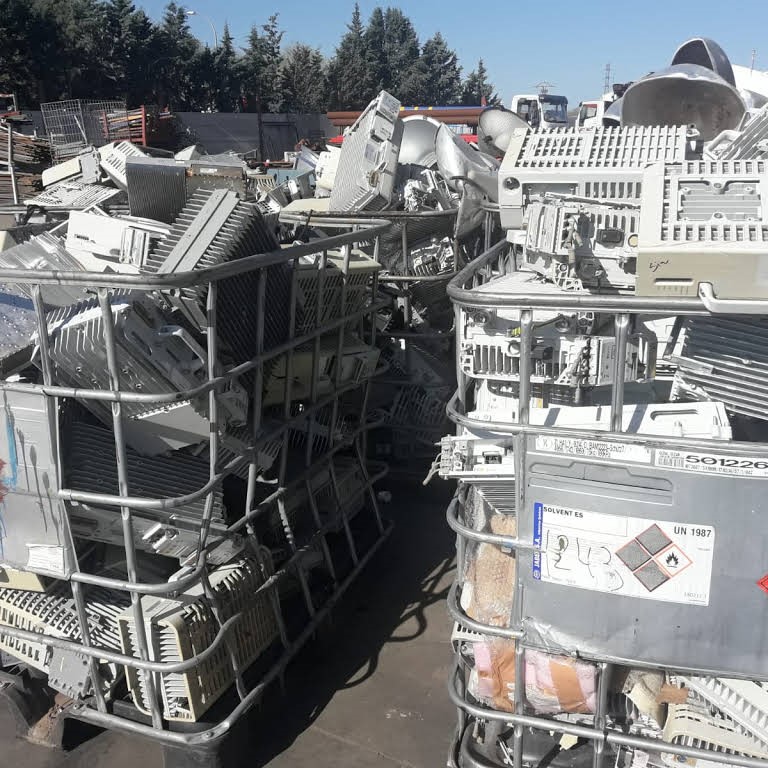 Feedback from the meeting will be collected from the participants for gathering the lessons learnt and also to develop the concept for future partner meetings and study visits.
The next interregional partner meeting with study visit will take place in Evora, Portugal in mid-October 2019. There the theme will be construction and demolition waste.